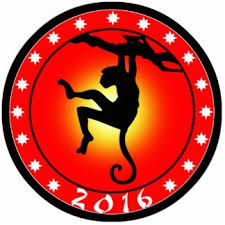 In the Chinese Lunar calendar, today is the first day of the year of the Fire Monkey!
I'm not one for superstition; good thing, too, because the Fire Monkey sounds like a handful. The Monkey is always clever and adventurous; fire can make him irascible and unpredictable. The year is associated with fast-moving change, that the quick of wit can successfully navigate and benefit from.
That's what the literature says; take it for what it's worth. I prefer to think of ours as a tribe of Fire Monkeys, and if so, this is our year to shine.